Los Angeles

Car Accident Attorney

No one expects to be involved in an accident when they get into a car. Yet Los Angeles has the highest rate of traffic accidents in the United States. All car accidents are serious. Even a minor fender bender can place a huge burden on your life - a burden you weren't prepared for. Medical bills, missed work, emotional suffering, caring for dependents add up just as quickly as the auto repair bill from your mechanic. With such frustrating and stressful experiences, you can feel like your world has turned upside down. You may feel like you're at wit's end as you try to recover from the shock and pain, and having to put your life together.

At Los Angeles Car Accident Attorney, we understand the pressure you're under and the confusion you're experiencing. Our car accident lawyers are here to provide you and your family the support you need to overcome the difficulties caused by your auto wreck.  We believe in protecting the rights and wellbeing of victims of auto collisions to ensure they have a timely personal and financial recovery.

If you've been injured in a Los Angeles car accident, call us at 424-237-3600 or fill out the contact form on our website for a free, no-obligation consultation.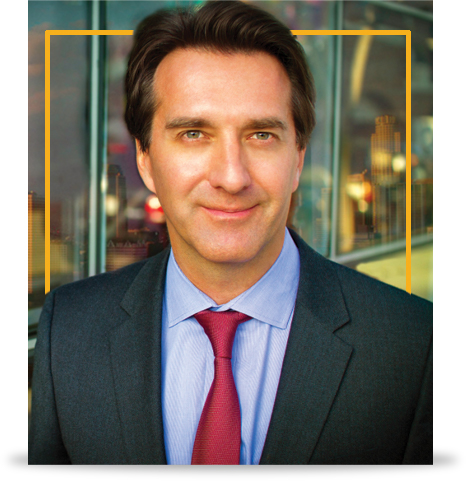 About George Chakmakis
Attorney George Chakmakis has over 28 years of experience in personal injury and wrongful death cases. He is a former judge pro tem for the Los Angeles Superior Court. Los Angeles Magazine and the New York Times have designated him a Personal Injury Super Lawyer since 2014, seven years in a row. He recently obtained a 2.5 million dollar award for his injured client in Orange County Superior Court; and a recent million dollar award from the Fresno Superior Court.
He has tried cases to jury verdict involving wrongful death, automobile crashes, government negligence, slip and fall incidents, medical malpractice, dog bites, and other liability issues. George Chakmakis is a member of the American Board of Trial Advocates (ABOTA), and a past speaker at the Consumer Advocates Association of Los Angeles' convention in Las Vegas, Nevada.
Mr. Chakmakis worked at an insurance defense firm, Gilbert Kelley Crowley & Jennett, prior to opening his own law firm in 1995. This experience allowed him to learn personal injury from the defense perspective, but now he only represents injury victims. Prior to Gilbert Kelley, George Chakmakis worked at the Los Angeles County District Attorney's Office and the Federal Public Defender's Office. Mr. Chakmakis received his education from UCLA and Southwestern University School of Law. He is also an instrument rated pilot.
What Is My Case Worth?
At Los Angeles Car Accident Attorney, we're always honest with clients regarding all aspects of their claims. At the beginning of the claim, it's difficult to establish the exact value of your case given the number of indefinite variables involved. Even giving an estimate would not be truthful and honest. But as the claim progress, we will be in a better position to assess the value of your claim as some variables become known. The value of your injury claim will be based on the details of how you obtained the injuries, the ability to prove your injuries, as well as the extent of your injuries.
At Los Angeles Car Accident Attorney, we prepare every injury or wrongful death case as if going to trial. Insurance companies know that we mean business. While we cannot undo injury or suffering, we can put the pain and suffering into words to obtain the very best recovery possible for you. We give you professional, experienced, aggressive, and compassionate representation. Don't be a victim twice – don't settle for less than you're entitled to.